Hello everyone! My name is Yuri Shchepkin. My work and passion- the organization of leisure for Russian tourists, providing them with a complete list of tourist services. Among my clients had a lot of different people, but often those, who are not used to sit in the hotel, and from your holiday waiting for something more, than lying on the beach. I was looking for people, the same as I do- led by the spirit of adventure, much to see and, during their vacation, to become better acquainted with Mexico, and often it is not only.
This page is designed for, in order to, if you are going to Mexico or already are here and do not know what to do and where to go, you could have a more complete and clear picture of all the possibilities, that you can provide this amazing and exotic country.
What kind of country is this, Mexico?
Mexico (isp. Mexico [Mexico]), officially - United Mexican States (isp. United States of Mexico) - A country in North America, bordered on the north by the United States, in the south-east - with Belize and Guatemala, on the west by the Gulf of California and the Pacific, in the east - the Gulf of Mexico and Caribbean Sea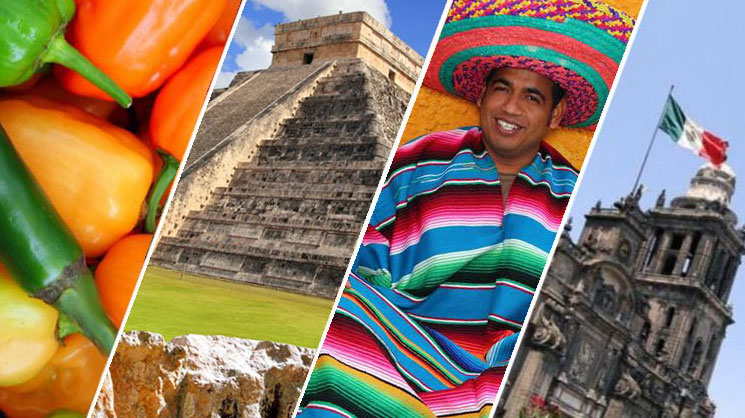 -"What is she so amazing, This Mexico?»- You ask?
Can talk about it very long and detailed. Many interesting things you can find on this page. However, in brief, I can tell you this: in Mexico you will find everything, than for any tourist going to rest in warm countries.
Here there are beautiful beaches in the Caribbean and the Pacific; amazing beauty of waterfalls, River, Lake, mountains and plains impassable jungle, high volcanoes and deep Cenote ... It is home to countless species of birds, fish, crocodiles, feline, Canine and many other.
But it is not only rich in nature Mexico. Meksikancы, unlike many nations of the world, very jealous
protect monuments of its history. And it really is, that there is a guard! The territory of Mexico was in pre-Columbian era is very densely populated. Since then, left a huge number of monuments, such as Teotihuacan, Chichen Itza, Palenque, La Venta and many, others. After Columbus' discovery of America and the Spanish Conquest, in the country were built beautiful cities, who still keep the spirit of the era. Maybe that's why Mexico was and is
One of the most interesting countries to visit: then there will be entertainment for all tastes.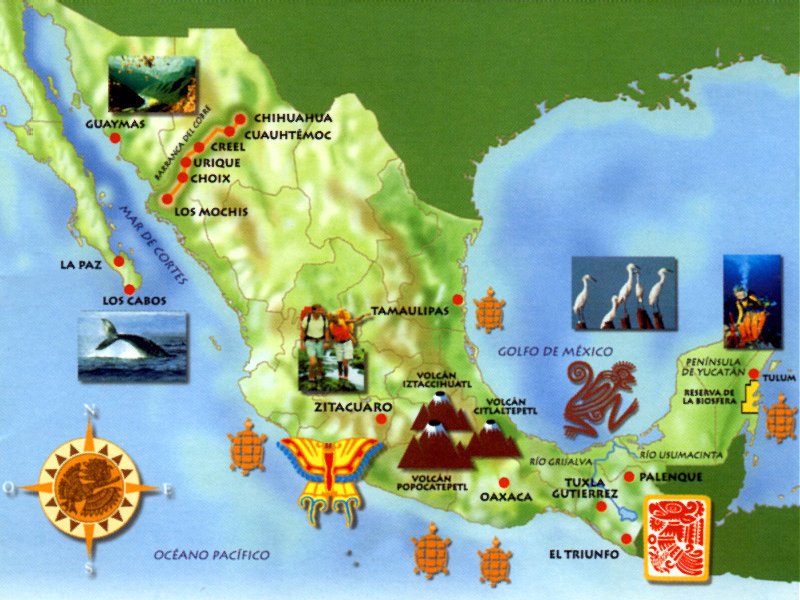 And here it is possible to keep silent about Mexican food and drinks! Many people know, tequila - a native Mexican drink. However, many are surprised on arrival: except tequila is there is still Pulque, Mezcal, Raysiyya, Shkabetun and more! And who has not heard about
Mexican burritos, fajitas and tacos? I assure you, they differ from those, you could try a Mexican restaurant in Moscow and St. Petersburg. Also in the Mexican diet includes fish, shrimp, snails, mussels and even crickets! In addition, each region has its own, special kitchen, which may even differ from a neighboring state.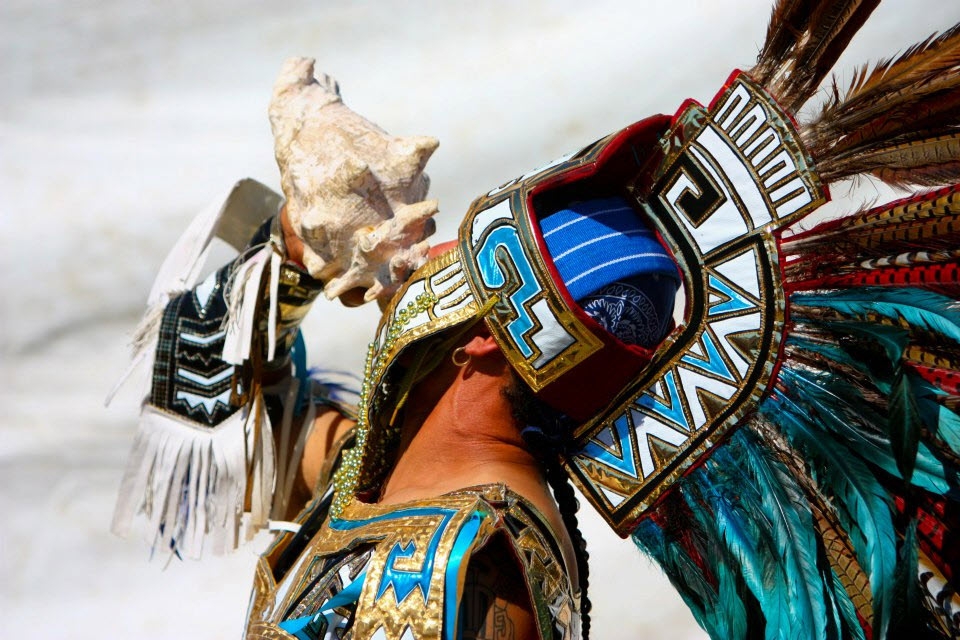 So do not be surprised, if after a trip to Mexico, you will want to come back many times, something to watch, go there, where you do not have time to drive, climb the volcano, dive into the cenote, swim with turtles, wander through the jungle, go to the Mexican ritual bath- Temazcal .... But you never know what else?
Immerse yourself in this unique atmosphere of travel.
I hope you enjoy this page.
Shchepkin Yuri